The 2021-2022 Winter Edition of the Grassland Gazette is here!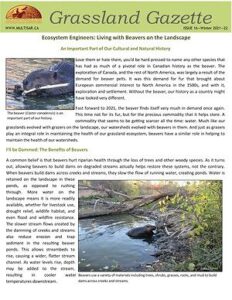 Most people either love them or hate them. Either way, there are benefits of allowing beavers on the landscape. Read about how beaver ponds benefit wildlife, plants and livestock. Also in this edition, portable electric fencers and a profile of the Threatened eastern yellow-bellied racer.
Read the complete Grassland Gazette newsletter here!