The 2020-2021 Winter Edition of the Grassland Gazette is here!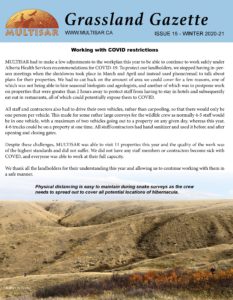 This year's newsletter features the challenges (and successes!) of working during the Covid-19 pandemic, a species profile of the common poorwill, one of the rarest species in Alberta (that MULTISAR encountered this past year), and the many benefits of welcoming bats to your land (and what you can do to attract  them).
Read the complete Grassland Gazette newsletter here!