The 2019-2020 Winter Edition of the Grassland Gazette is here!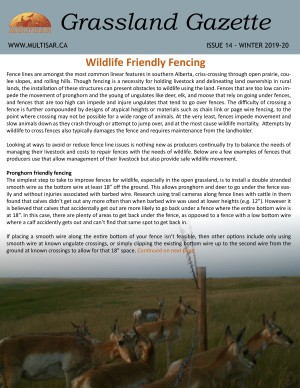 This year's newsletter focuses on wildlife friendly fences and includes a case study on a wildlife friendly approach to chain link fences in the Foothills Fescue Natural Subregion. Also included in this year's issue is a profile of the McCown's longspur, a beautiful, but Threatened grassland bird that breeds in Alberta's short and mixed-grass prairie.
Read the complete Grassland Gazette newsletter here!